Our story
We strongly believe in being in charge and deciding how we want to live our lives. This applies to every aspect including health and happiness. In the current climate, there are too many sources of negativity which can divert our attention from what truly matters - health and happiness.
We created UnderstandHeart during our free time and hope that through it, we can spark positivity, share our journey to achieve health and happiness and in the process inspire more towards the same path. 
Apart from the passion in our careers, we have a shared passion of travelling and eating delicacies from all over the world. This translated to experimenting with different ingredients to create healthy food, with a South East Asian flavour which reminds us of our heritage.
We produce different types of content (health education, professional development and even healthy recipes!) so if you are interested in our content and the services we offer, please read more here and subscribe to our Youtube channel! Hopefully, you can find practical, inspirational, and thoughtful content to help you become your best self, both in your career and personal life. 
Meet the founders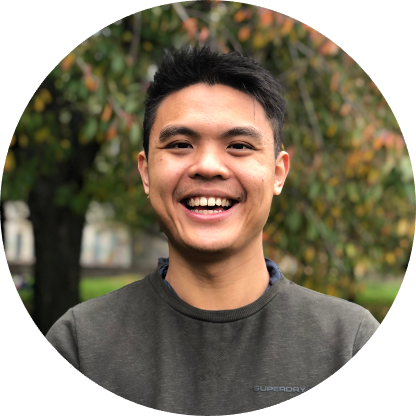 Ying Xuan Gue
Originally from Malaysia, I have been studying and working in the UK since 2010. Following completion of my PhD in 2020, I am now a cardiologist in training and researcher in Liverpool.
I am enthusiastic about everything cardiology related: patient education, career progression and cardiovascular research. As I frequently get asked about my experience in cardiovascular research and how to pursue a career in cardiology, UnderstandHeart became my platform to share my career experiences and my learnings about cardiology. Read more about my journey in medicine and my publications.
Jet Shin Hong
After earning my MSc degree in Human Centred Multimedia from University of Amsterdam, I started working as a user experience designer in the Netherlands. After working in different countries, I am now based in the UK and working at one of the Big 4 consulting firms.
I am passionate about art, storytelling and enjoy translating complex information into detail-oriented, playful and metaphorical digital illustrations. Outside of work, I am interested in pursuing a healthy lifestyle which prompted me to start UnderstandHeart - both as my creative outlet and a platform to increase health awareness.