UK Medical Training - From medical school to consultant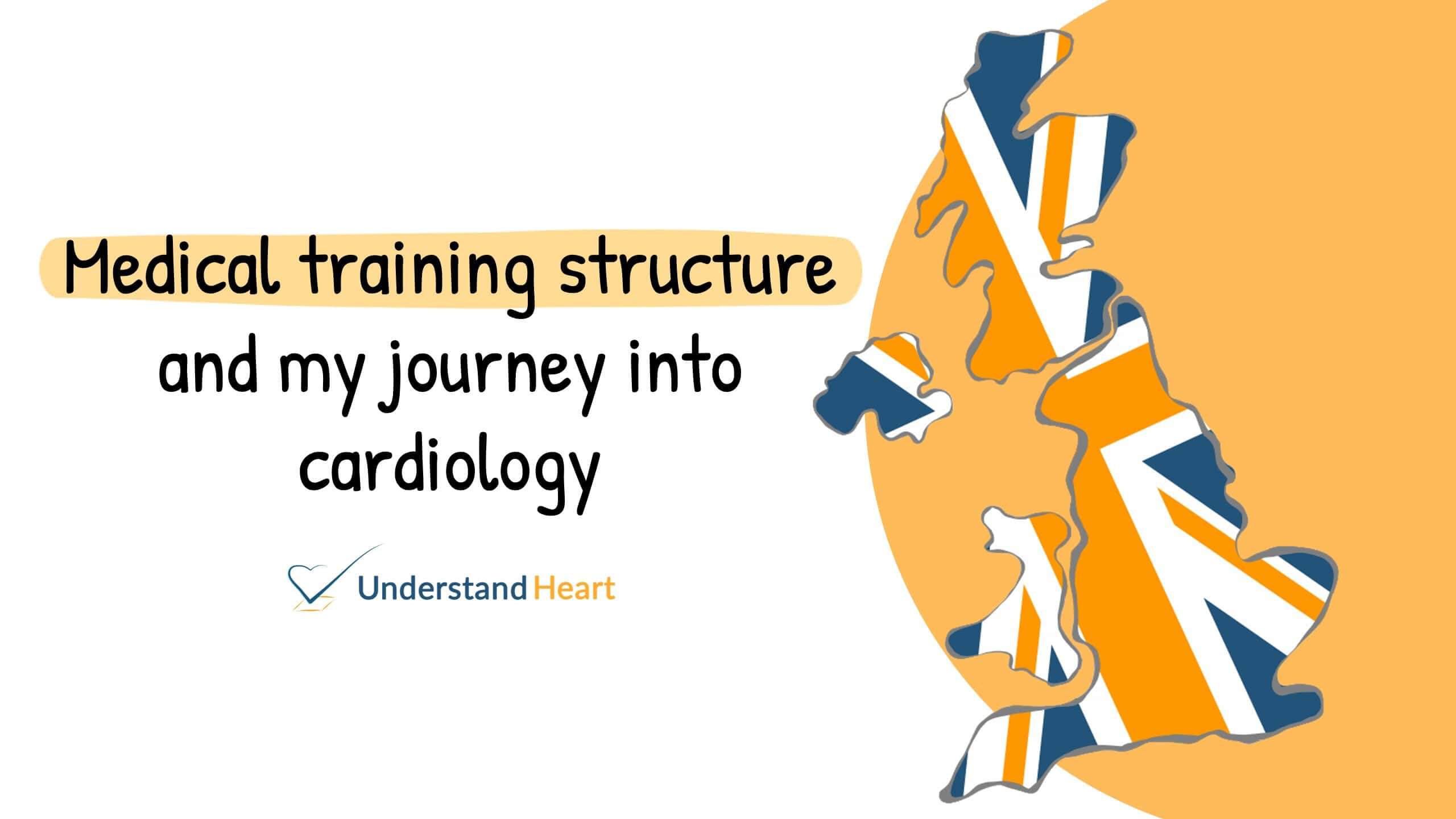 Foundation Training
Let me start with an overview of how the medical training system works in the UK currently as there has been some changes over the last year. Right after graduation from medical school, graduates embark on foundation year training which is a 2-year training programme. They will be given provisional GMC registration (as compared to full GMC registration) to allow them to practice as a doctor only in an approved UK Foundation Programme Year 1 posts a.k.a. FY1. Once they complete the 1st year of training, which involves rotating into different specialty every 4 months and completing their ePortfolio (an online system to collect evidence of their learning) requirements, they move on to Foundation Year 2 or FY2 where they would attain full GMC registration.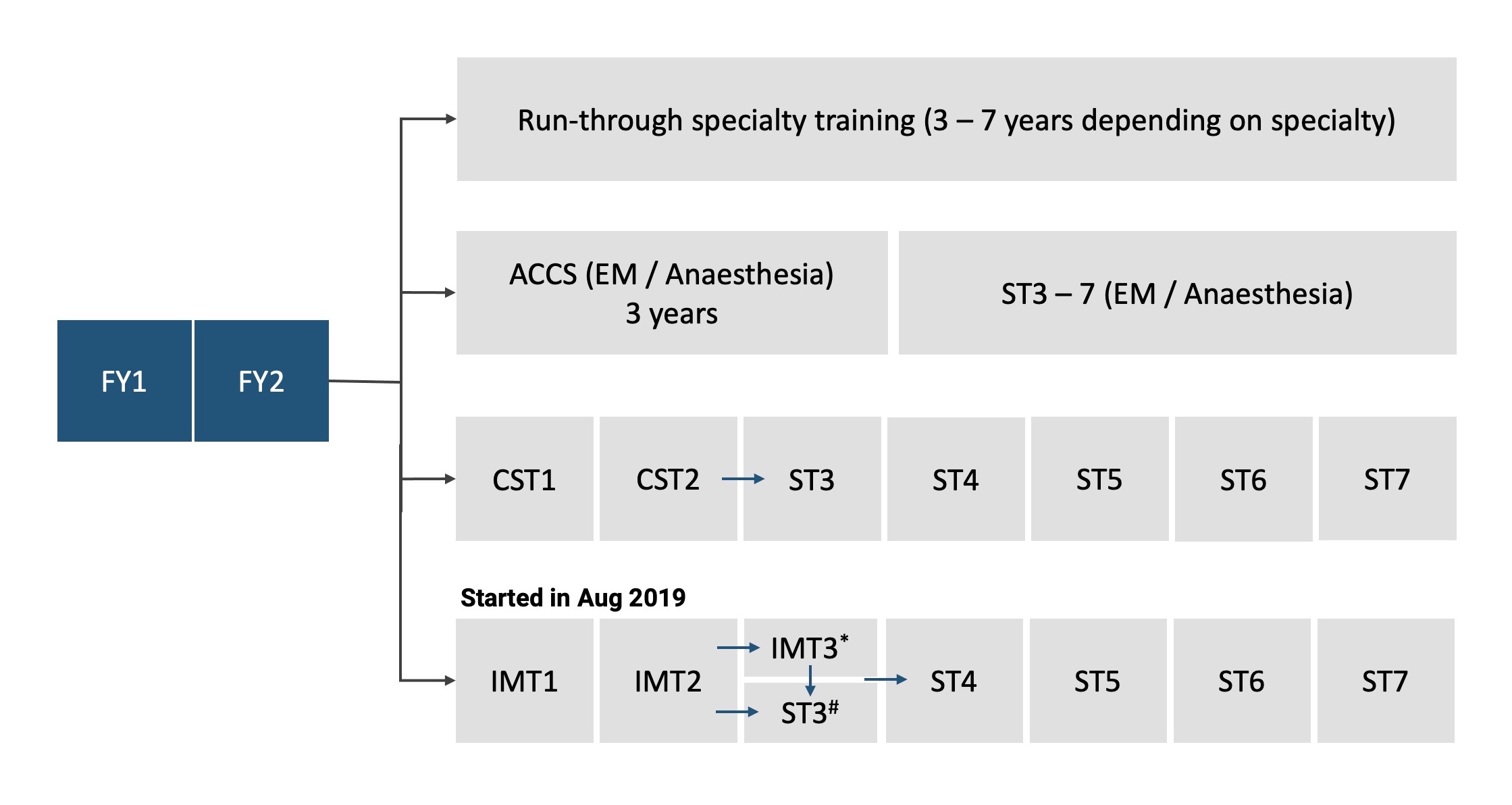 Specialty Training
Following completion of the foundation years, junior doctors will then need to make a choice which includes (1) run-through training specialty (such as psychiatry, general practice or obstetrics and gynaecology), (2) acute care core stem [ACCS] (for emergency medicine or anaesthesia; acute medicine now falls within IMT), (3) core surgical training [CST] (for specialities like ENT, general surgery etc) and (4) internal medicine training [IMT], or previously known as core medical training (for specialties like cardiology, respiratory etc.). Apart from run-through specialties, the other 3 options will allow a period of more 'general' training before pursuing your future specialty.
Internal Medicine Training (2019 onwards)

Internal medicine training curriculum started in Aug 2019 (1st recruitment of IMT1). IMT has 2 main training pathways which includes Group 1 and 2.
Group 1 specialities* are main medical specialities that supports the acute hospital care which includes Acute Internal Medicine, Cardiology, Clinical Pharmacology & Therapeutics, Endocrinology & Diabetes Mellitus, Gastroenterology, Genitourinary Medicine, Geriatric Medicine, Infectious Diseases (except when dual with Medical Microbiology or Virology), Neurology, Palliative Medicine, Renal Medicine, Respiratory Medicine and Rheumatology. These specialties will require a total of 3 years of IMT before progressing to the specific specialty training in ST4.
Group 2 specialities# are primarily non-acute outpatient based specialties including Allergy, Audio vestibular Medicine, Aviation & Space Medicine, Clinical Genetics, Clinical Neurophysiology, Dermatology, Haematology, Immunology, Infectious Diseases (when dual with Medical Microbiology or Virology), Medical Oncology, Medical Ophthalmology, Nuclear Medicine, Paediatric Cardiology, Pharmaceutical Medicine, Rehabilitation Medicine and Sport and Exercise Medicine. These specialities require 2 years of IMT before progressing to specialty training in ST3.

The turning point occurs in IMT2 where trainees will be required to decide if they want to pursue a career in Group 1 or 2 specialities to determine if they would require an IMT3 year. Trainees are allowed to change over to ST3 (in Group 2) after IMT3 if they wished to.

Training completion
Once the training is completed, doctors will be awarded the certificate of completion of training (CCT). This will allow doctors to be able to join the GMC specialist register to practice as a consultant in the specialty. From graduation to CCT, it can take between 5 to 10 years depending on specialty and route taken.
My training journey
Following my graduation from University of Dundee in 2012, I commenced my FY training in the East of Scotland deanery. Following which I continued onto core medical training (current day IMT) in the West of Scotland deanery for 2 years. After failing to obtain an ST3 training in cardiology post-CMT2, I came out of training and took up a teaching fellow job for 8 months whilst completing my part-time distance learning post-graduate degree in medical education. I then took up a clinical research fellow job which comprises of 50% clinical and 50% research commitments in cardiology (whilst taking up a post-graduate PhD). In 2020, I obtained my ST3 training post in Cardiology (West Midlands deanery) which will be starting in September 2020.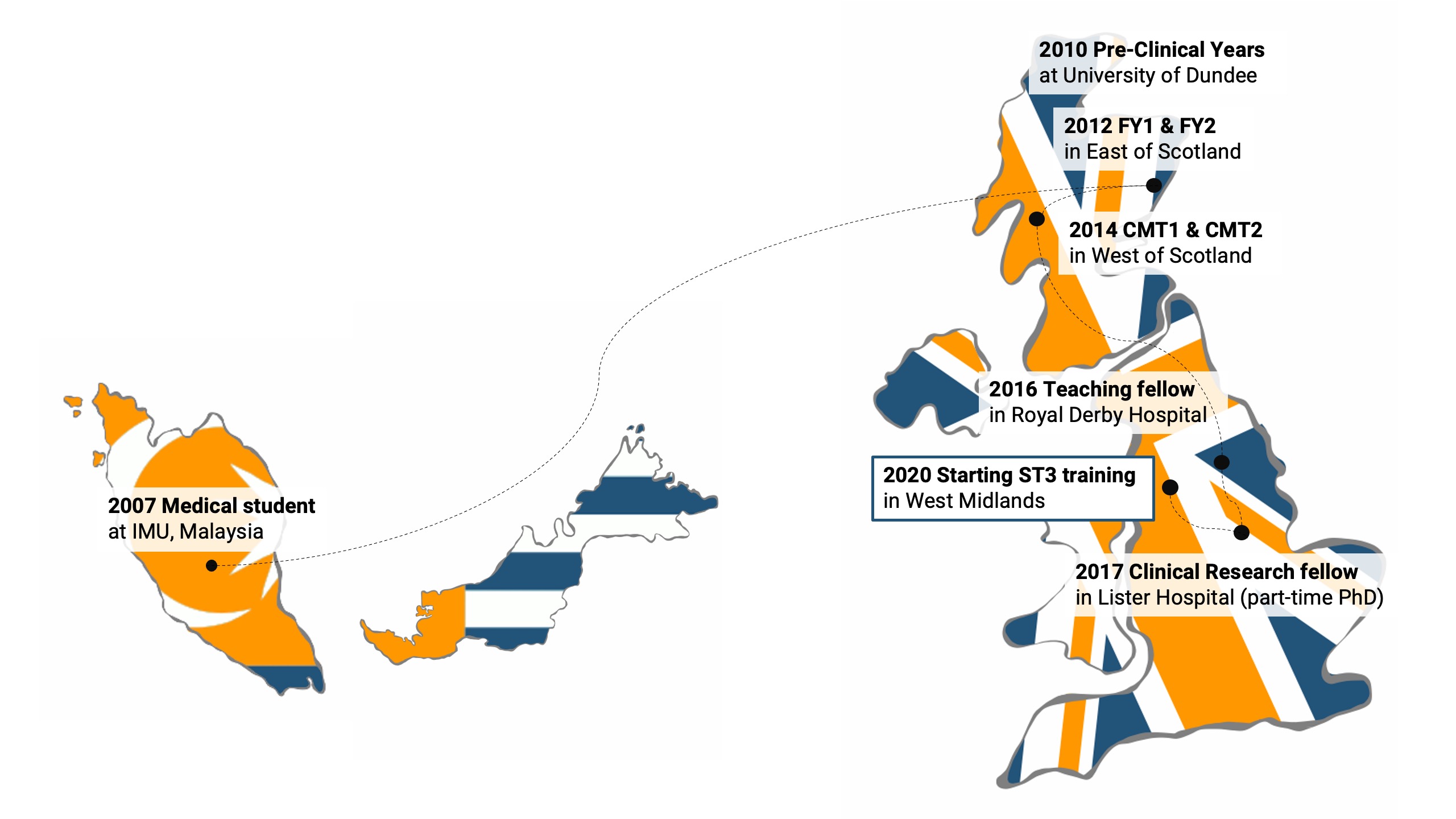 ---